Fashion manufacturing is now the world's second largest polluter after oil and the world's second largest water user. COLOMBO, as the creator of noble fabrics, has already started an inexhaustible exploration on sustainable fashion.
Upholding a sense of corporate social responsibility, COLOMBO has pioneered the water purification process to solve the excessive use of water in the washing process of fabric processing. The source of water used by COLOMBO is the same as Evian Town, both come from high-quality active water in Alps. The water quality there is natural and soft with a low calcium and magnesium content, which endows the fabric with unique luster and texture in washing, dyeing and other processes. COLOMBO also employs the world's most advanced water-saving and water purification system to maximize the precious water resources and return all purified water to nature.
In order to avoid water pollution caused by dyeing, COLOMBO insists on manufacturing rare fabrics dyed by natural dyes that are extracted from leaves, flowers, roots and fruits, in combination with pollution-free plant dyeing process. However, the color and luster are closely related to the nature and ecology, and even subtle ecological changes have a great impact on it. There is a special relationship among the plants, earth and sunlight, and sunlight can affect the plant activity, so that the surfaces of those plants produce different light and shadow traces and different dyeing colors.
Extraction of natural plant pigments
It is an urgent sustainable development task for fashion industry to protect the natural environment. Therefore, COLOMBO first proposed BE GREEN certification, always following moral codes, protecting the environment, animals and local residents, and pursuing the long-term goal of environmental protection and sustainable strategy. Take cashmere, one of the most famous fabrics of COLOMBO, as an example, COLOMBO has developed a patented fabric BIO CASHMERE, creating an eco-friendly supply chain to protect goats and inner and outer Mongolian herders, and ensure traceability of the whole production process.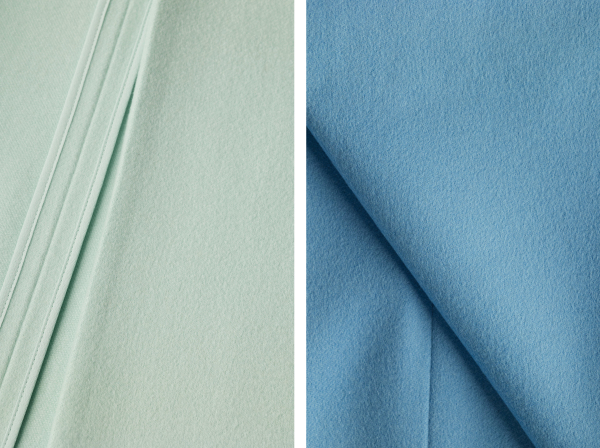 Rare Fabrics of COLOMBO
In addition to unique technique and patents, COLOMBO has also passed two industry certifications, including GOTS, which is the result of continuously increasing investment in innovation and ecological sustainable processing systems for environmental protection. At the same time, COLOMBO has also been certified by RWS, which aims to certify the best practices of herders and ensure that wool comes from pastures with advanced land management methods and sheep treated responsibly. The standard is applicable to various sheep all over the world, and any brutal collection means are strictly prohibited.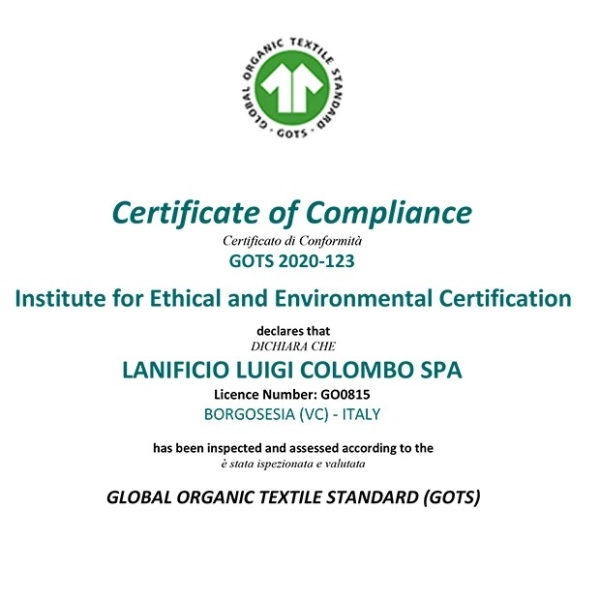 Global organic textile standard certification (GOTS)
As the creator of rare fabrics, COLOMBO collects noble animal fibers from nature, treat nature with reverence and respect, and constantly explores ways to give back to nature. Every COLOMBO ready-made garment comes from nature and is with nature, conveying a sustainable lifestyle.
From: Sohu.com