The process leverages traditional sewing machines and semi-conductive threads, which can measure mechanical changes from multiple data points.
Nextiles, a New York-based textiles manufacturing start-up backed by the National Science Foundation (NSF) and Massachusetts Institute of Technology (MIT), is launching its smart thread technology that captures biometric and biomechanics data into the sports and performance market.
The company was founded in 2018 while George Sun, a trained biological and electrical engineer, was finalising his PhD in biomaterials at MIT. While attending MIT's Media Lab, Sun was recruited to lead the embedded engineering team at sportswear company Puma, with a focus on incorporating sensors into footwear.
Through his work, he was inspired to develop a now-patented technique for sewing sensors directly into fabrics. In its early stages of development, Nextiles was recognised and awarded by MIT to fund further optimisation of the smart fabric technology and was also selected to go through MIT's accelerator programme. Nextiles blends traditional sewing techniques with printed circuit boards to make flexible materials with sensors embedded within fabrics. The fabrics allow for complete biomechanic and biometric sensing captured on one platform – no straps, rings, wraps or clunky attachments that only capture partial data. The process leverages traditional sewing machines and commonly found threads, such as nylon or spandex which are semi-conductive and measure mechanical changes from multiple data points.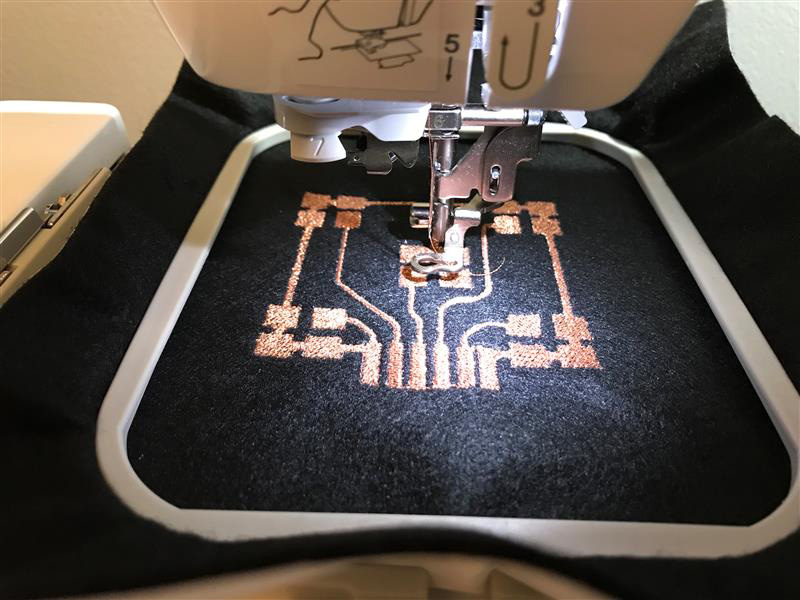 Nextiles differentiates its suite of data analytics by providing Newtonian measurements through its fabrics – force, bending, stretching, velocity and pressure – to offer athletes and teams data such as torque, power, fatigue, strain, and more. The fabric also captures traditional measurements by combining force data with IMU (inertial measurement unit) technology for direction, speed and distance. The company provides clients with APIs (application programming interfaces) and SDKs (software development kits) to stream data via Bluetooth in real-time and offers the ability for data to be stored locally and in the cloud.
While Nextiles is leveraging apparel as its first platform, the company sees broad technological applications and is working with several OEMs in various business verticals, such as automotive, military and fitness.
Sources: Innovation in Textiles