Hermès, a French luxury goods Group, broke tradition and launched a new version of its iconic Victoria travel bag made of "sustainable leather". This time Hermès cooperated with startup MycoWorks to develop a leather substitute derived from "Mushroom Mycelium".
California-based startup MycoWorks has developed a patented process that can convert mycelium into a non-leather material in the laboratory, which is similar to the amber calfskin commonly used by Hermès.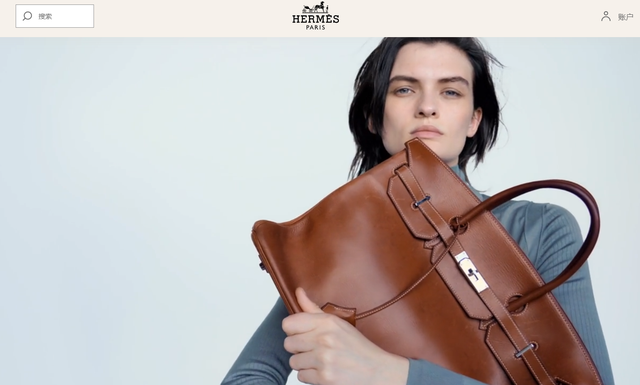 The new material named Sylvania is a mixed result of nature and biotechnology, which can be called a model of the new generation of biotechnology materials. It is the exclusive cooperation product between Hermès and MycoWorks, and the first product made with the use of MycoWorks's patented process "Fine Mycelium". It represents a common vision for the future of material development, and also explores the possibilities of the new design.
Matt Scullin, the CEO of MycoWorks proposed, "Hermès is our best cooperation partner to display our first product made from mycelium. Hermès shares the same values with us, which include Technique, Quality, Innovation and Patience."
Pierre-Alexis Dumas, artistic director of Hermès, indicated that, "MycoWorks' vision and values match those of Hermès, which manifest a fascination and pursuit of natural raw materials and their transformation, with the goal of ensuring the best use and longevity of its objects. "
Sylvania is produced at the MycoWorks plant and then tanned at the Hermès Tannery to further enhance its strength and durability. Its final product is crafted by Hermès artisans in their workshops. Hermès believed, it hopes to draw consumers' increasing attention on sustainability by offering mushroom leather bags. It is expected that this new bag will go public at the end of 2021 and become a new member of Hermès "classic bags".
Over the last few years, brands have turned to more environmentally friendly solutions. Last year, the American biotechnology startup Bolt Threads established an exclusive partnership through its patented biomaterial Mylo with a group of international fashion and luxury companies, including the French luxury giant Kering Group, the British designer brand Stella McCartney, the German sporting goods giant Adidas, and the Canadian yoga wear brand Lululemon, etc. It is worth noting that Mylo is also made by the mycelium material from the roots of wild mushrooms in the laboratory.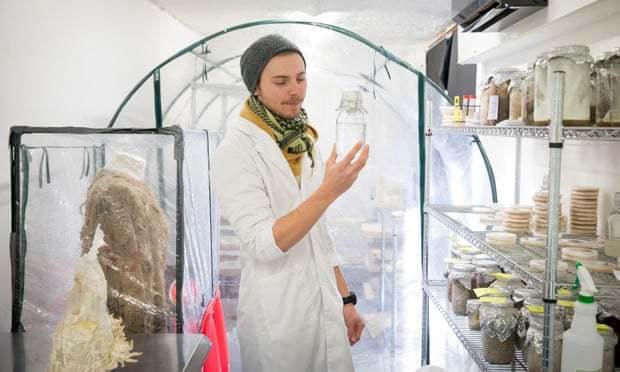 About MycoWorks
Founded by Philip Ross, Sophia Wang and Eddie Pavlu, MycoWorks focuses on the production of biomaterials from mycelium. It raised $17 million in its first round of funding in early 2020. Late last year, MycoWorks gained $45 million in Series B funding led by Taipei-based WTT Investments and venture capital fund DCVC Bio. Hollywood actress Natalie Portman, famed singer John Legend and several unnamed major fashion brands also participated in the investment.
丨Source: Official press release, historical report of LUXE.CO
丨Image Source: Official website of MycoWorks