Daxiangbang for Beijing News: Recently, Beijing Jingai Yisheng Health Technology Co., Ltd. has successfully developed antibacterial wormwood fiber with highly effective bacterial resistance. It is reported that Beijing Jingai Yisheng Health Technology Co., Ltd., assigned scientific personnel to research the wormwood fabric 4 years ago, producing it in quantity and applying for a patent on it only when it remains the same bacterial resistance after being washed for 100 times. At present, the company has applied for a national patent on its wormwood fiber.
The company has produced various kinds of wormwood fabric in quantity and promoted the application of them to people's daily dressing. The testing report from China National Textiles Supervision Testing Center indicates that the textiles made of wormwood fabric can obviously improve the immunity and directly facilitate the ability of resistance against virus.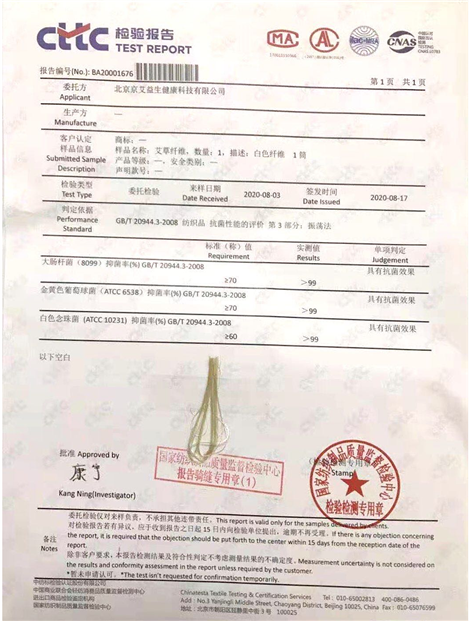 The report also indicates that the wormwood fiber possesses a 99% rate of resistance against escherichia coli, staphylococcus aureus and Candida albicans, which is highly above the national standard bacteria resistance rate of anti-bacterial fiber. The wormwood fiber is made by adding green and effective antibacterial materials to the spinning solution, with its fiber physical index same to the common fiber. Any fabric made of this fiber possesses washing durability and constant bacteria resistance.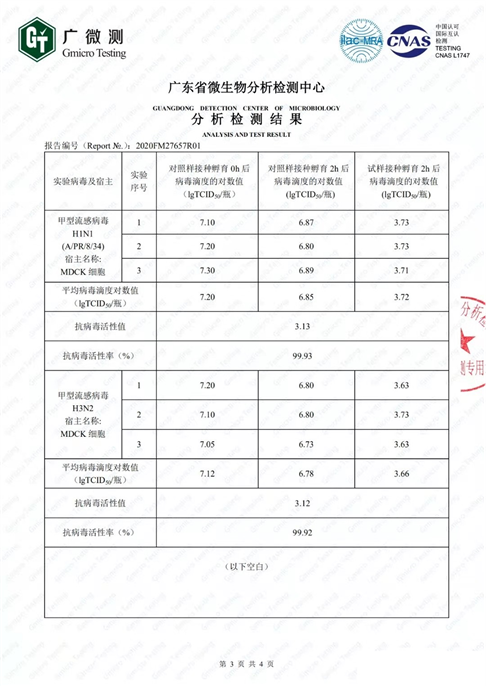 Zhang Desheng, chairman of the board in Beijing Jingai Yisheng Health Technology Co., Ltd., told reporters that the global economy regressed due to the Covid-19 pandemic, causing the reduction in overall consumption, especially the consumption in textile and garment industry where many textile and garment enterprises stopped and limited their production.
People's lifestyle and consumption concept have been reshaped by Covid-19 pandemic and health products are commonly recognized by the market. Beijing Jingai Yisheng Health Technology Co., Ltd. focuses on the textile market, manufacturing wormwood fabric in large quantities for various kinds of textiles with anti-bacterial function, including towels, underwear and curtains. The manufacturing process of wormwood fabric is safe, green and environmentally protective. Textiles made of wormwood fabric can not only inhibit and repel mites to effectively prevent diseases related to dust mites, but also resist the reproduction of bacteria for the purpose of improving the living environment.
Source: Hubei Health Website