The Energear™ technology can absorb the energy radiated by the body in the form of far infrared rays and reflect it back to improve blood circulation and help the wearer get relaxed and fall asleep quicker.
To help solve sleep problems, MEY, a German sleepwear brand, recently launched a smart series called Zzzleepwear. The new series features the innovative N8TEX fabric, which can reflect back the far infrared rays emitted by the body, thus helping the wearer restore energy and prevent fatigue.


A survey by MEY shows 25% of the world's population suffer from mild or severe insomnia. Sleep disorder has become a global problem. Chronic insomnia not only exacerbates depression, anxiety, cognitive decline and memory loss, but may also lead to cardiovascular diseases, diabetes, endocrine disorder and other illness. Therefore, insomnia is absolutely a big health threat.
Crafted from natural cotton and temperature-regulating fibers, Zzzleepwear ensures great comfort and high breathability. The N8TEX fabric used for the series is made from 60% natural cotton and 40% CoolMax fibers, so it has excellent breathability and can rapidly absorb moisture from the skin while retaining the comfort of cotton. A titanium mineral coating is applied to the inside of the fabric in a honeycomb pattern. Featuring the innovative Energear™ technology developed by Schoeller, the coating absorbs and reflects back the body's infrared heat, which then resonates with the water molecules in epidermal cells to produce energy that can accelerate blood circulation, relax the wearer and induce sleep.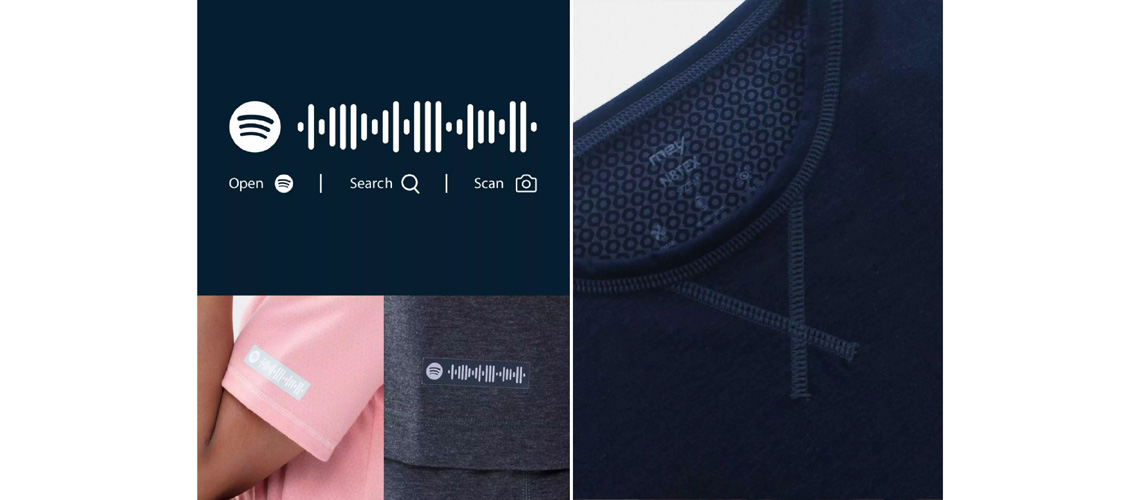 MEY also cooperates with audio streaming service platform Spotify in Zzzleepwear. A Spotify code is printed on every item in the series. By scanning this code, customers can listen to a sleep podcast created especially for the selected pair of pajamas. In the eleven-part good night story, the products tell their own manufacturing story, from the cotton field to the fabric production to store, which MEY says is so boring that it will have customers nodding off in no time.
Source: luxe.co