Advances in space technology have made it possible for mankind to realize the dream of travelling into space. The astronauts' every move in space is under scrutiny, and the ground needs to keep a close eye on the astronauts' health and makes timely adjustments.
A new SmartTex shirt has been developed by the German Aerospace Centre in collaboration with DSI Aerospace Technologies, the Bielefeld University School of Medicine and Hohenstein, which assesses the effects of the space environment on the human cardiovascular system.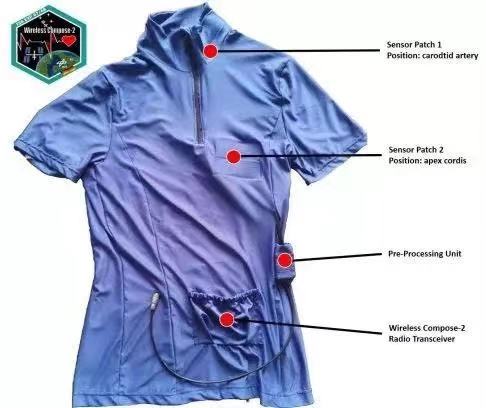 It is reported that SmartTex uses integrated sensors to transmit the physiological data of astronauts to the earth through a wireless communication network, which is of great significance for future long-term manned space missions to the moon and Mars. Furthermore, SmartTex technology can be further applied to fitness and telemedicine in the future.
According to the SmartTex researchers, "In our previous Spacetex and Spacetex2 projects, we collected valuable data on the interaction of body, clothing and climate in microgravity conditions and used this data to design and develop the new SmartTex shirt. Not only did we integrate sensors, data processors and communication modules into the shirts, but we also ensured that they were comfortable to wear."
The SmartTex shirts are equipped with sensors that measure the astronaut's pulse, blood pressure, ECG data, etc., and also reflect their detailed information about the contraction rate and opening/closing time of the heart valves, which is usually only available through ultrasound or computed tomography. A wireless communication network can read the data from the SmartTex shirt sensors and transmit it to the earth via the ISS link, where it can be analyzed by specialist research teams.
Source: Healthy Textiles